Good evening, Hive! It's late night at @caffetto. The cops are swarmed at the Speedway gas station next door, but I'm in a pretty good state of mine here at the coffee shop. I've been working on Mirrorpool stuff for upcoming projects. The holiday disruption was impossible to navigate, and at the first work day of the New Year, this was all scheduling and administrative effort. I have a big photography trip coming up. I leave this Thursday and I'll be shooting in LA, San Diego and Vegas. I just discovered that my brother, @customnature will be meeting me there for a few days, too.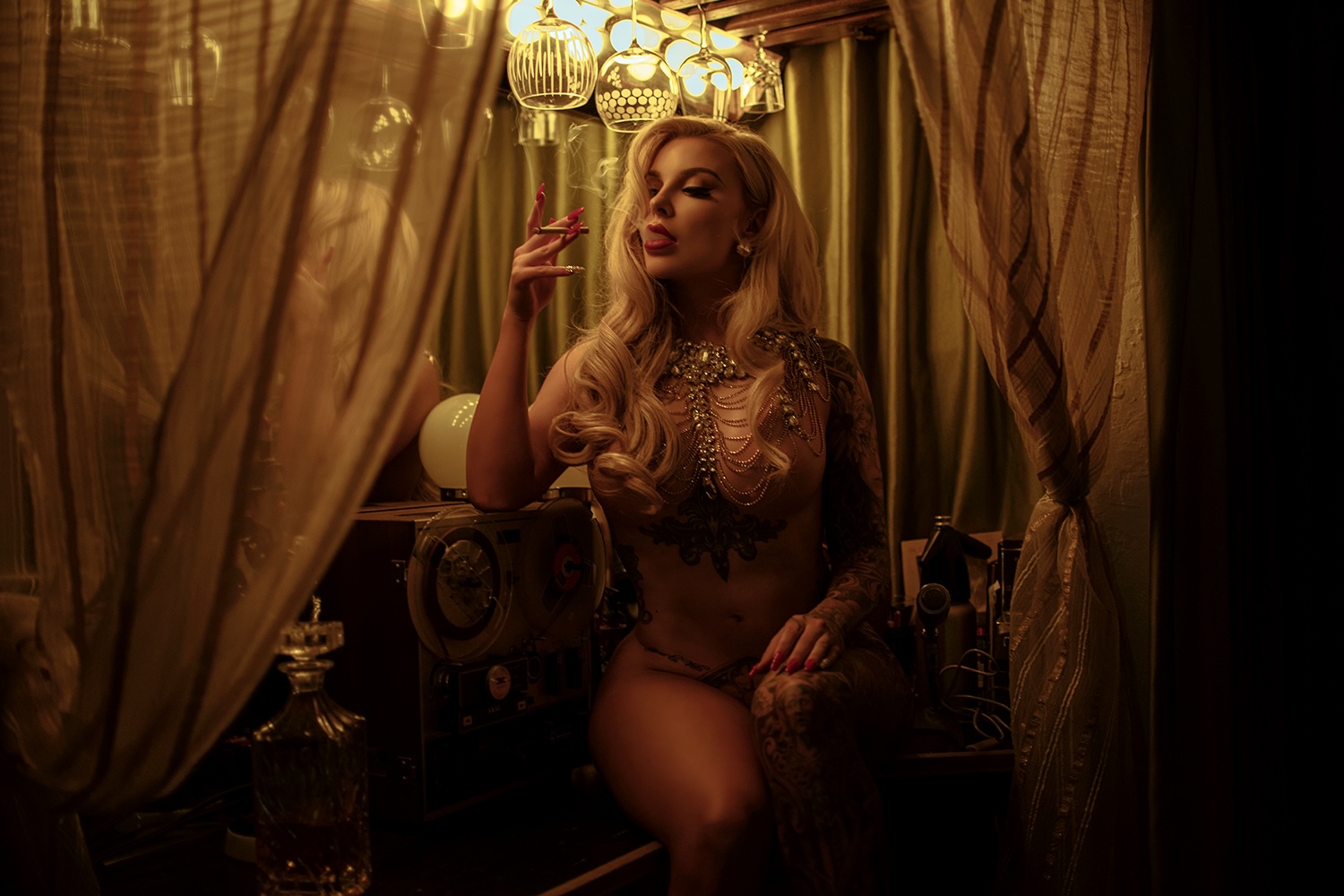 I used to take trips like this every 5 - 6 weeks before the pandemic. I don't miss traveling that much, but other than the usual stress associated with flying […I hate it], I'm actually looking forward to this time. Dark Pinup has become a huge success in the NFT ecosystem on WAX, and although I'm not close to running out of pinup photography for the next set, I'm aware that I have to keep creating. With that in mind, I didn't want to sit idle and decided to revisit another old shoot from the archives. This one was with tattoo Ellie Rayne.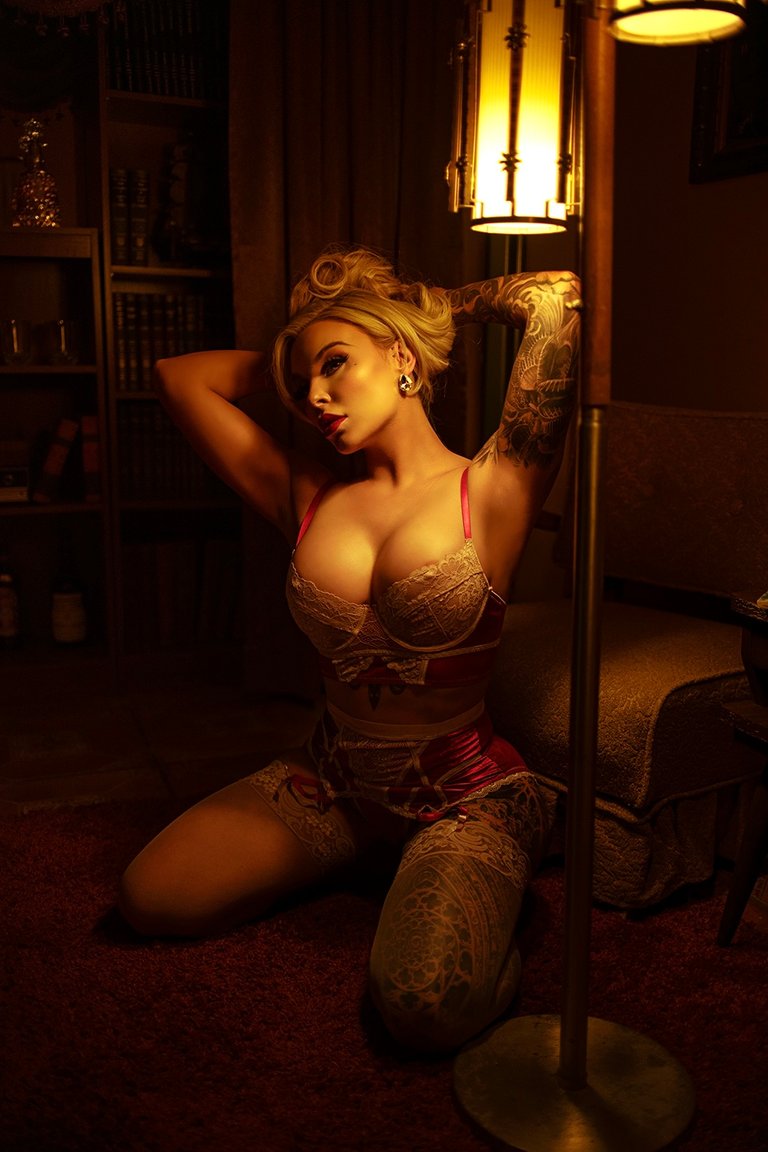 During the final weeks of the production of Dark Pinup, the book, I had a very prominent pinup model decline to be included in the pages for personal reasons. I was kind of devastating. Ellie and I had been talking through Instagram, admiring one another's work, and with that news of regarding the book, I asked her if she would be interested in shooting if I made it to Vegas. She enthusiastically agreed, and it was one of those perfect moments when everything in the universe fell in to place. I would argue that the photos we took together this evening were even better than the shots I had planned with the other model.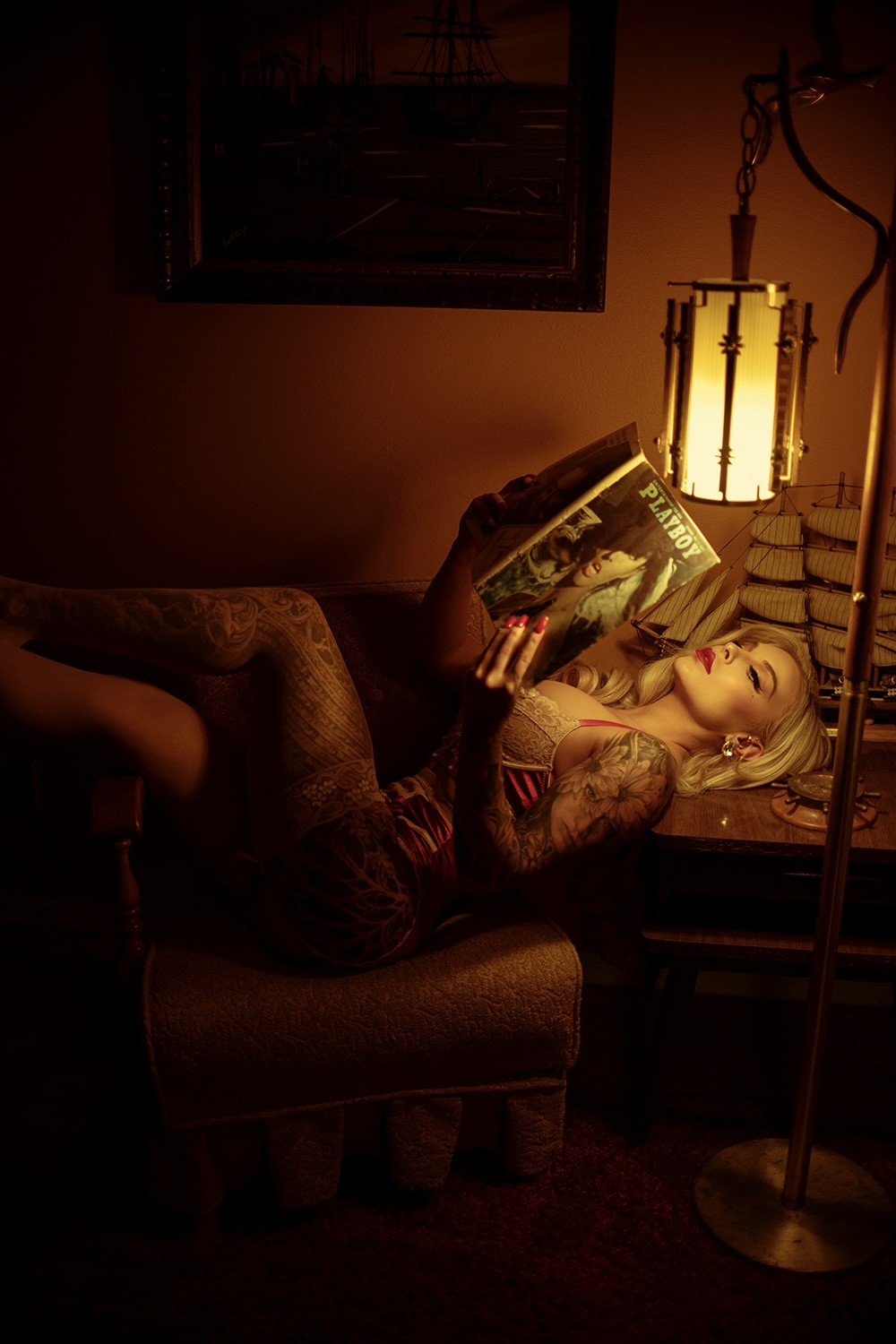 Reflecting on this shoot brings me so much happiness, because it came at a dire time before a career defining milestone. Ellie saved the day, and she also covets these are some of her favorite photos. She shoots often, but I could tell she had a somewhat romantic idea of what defines pinup, especially my personal expression of the genre. One day, I'm going to be old, retired […hopefully a crypto-millionaire] and I'll re-read these posts on Hive. I'm endlessly grateful that I'm able to blog these memories on a blockchain.