I'm officially back in Minneapolis! Last night was my first time making a Hive post in flight. Kind of weirded me out using my post key on a public WiFi airplane network, but it seems fine. My first day back in the Twin Cities was frustrating. I have three smart locks for entry in my home. Two on the house and one on the garage. The garage door lock failed today. Straight up, dead. That left me locked out and my Tesla locked inside. Suboptimal way to come home. $155 later and a locksmith ran a drill through my $250, "smart lock". Tomorrow I have to start the exchange with Eufy.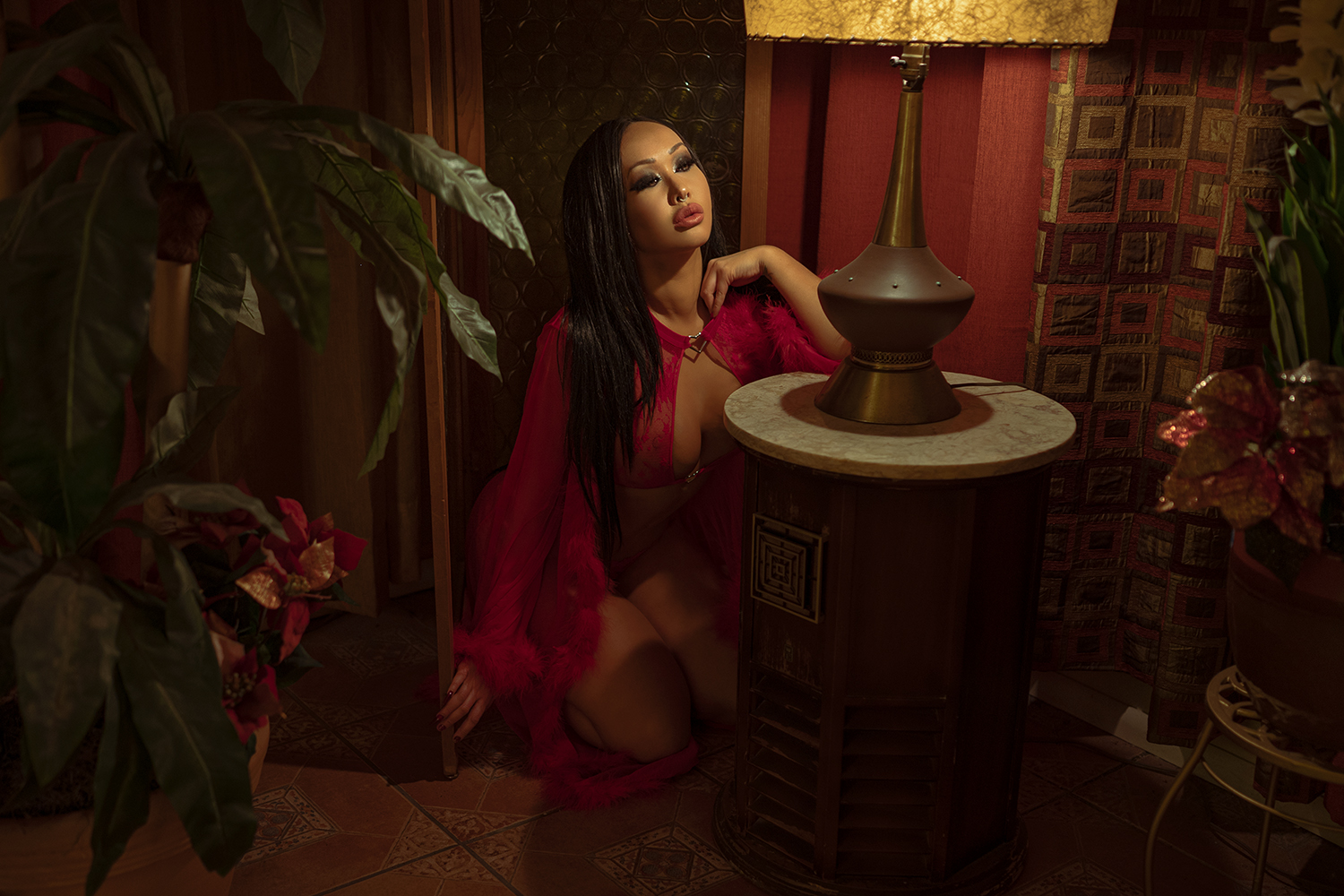 I managed to get away to @caffetto tonight. My first time there in 10 days. Apparently, there's a vaccine mandate starting tomorrow in Minneapolis and I hope @caffetto doesn't actually enforce it. We'll see. Tonight, though, while I was there, I was able to get a couple edits done of my most recent shoot in Las Vegas. This was the one I wrapped just before getting on the plane last night. That's right! These are hot off the memory card, less than 24 hours from the moment the shutter captured the images. I shot with two friends, Idelsy and Rachel, at my friend Ralph's speakeasy!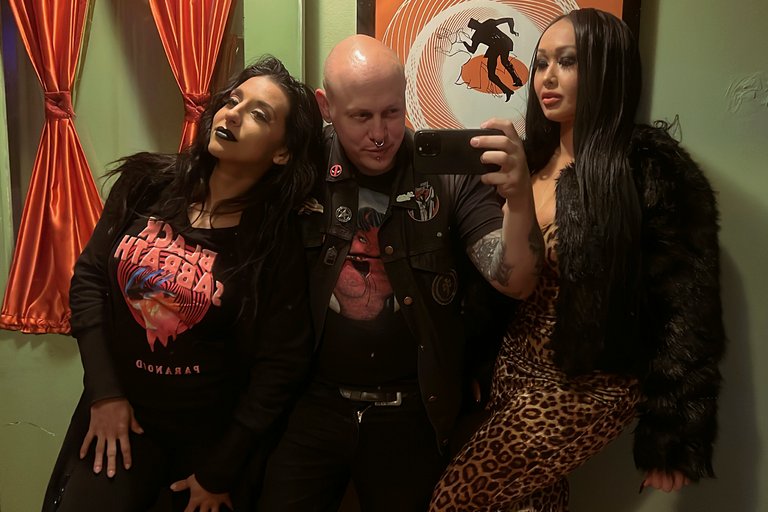 I've never had a chance to shoot with Idelsy but Rachel and I have shot together in 2018. This was somewhat of a serendipitous shoot. I've wanted to shoot with Idelsy, and at least visit with or get dinner with Rachel. As the hours passed and I realized there wasn't going to be time for both, I invited Rachel to join us once my friend Ralph confirmed that his home would be available for the shoot. Idelsy and Rachel have been friends for years pervious to last night, which made this a harmonious evening of dark pinup collaboration.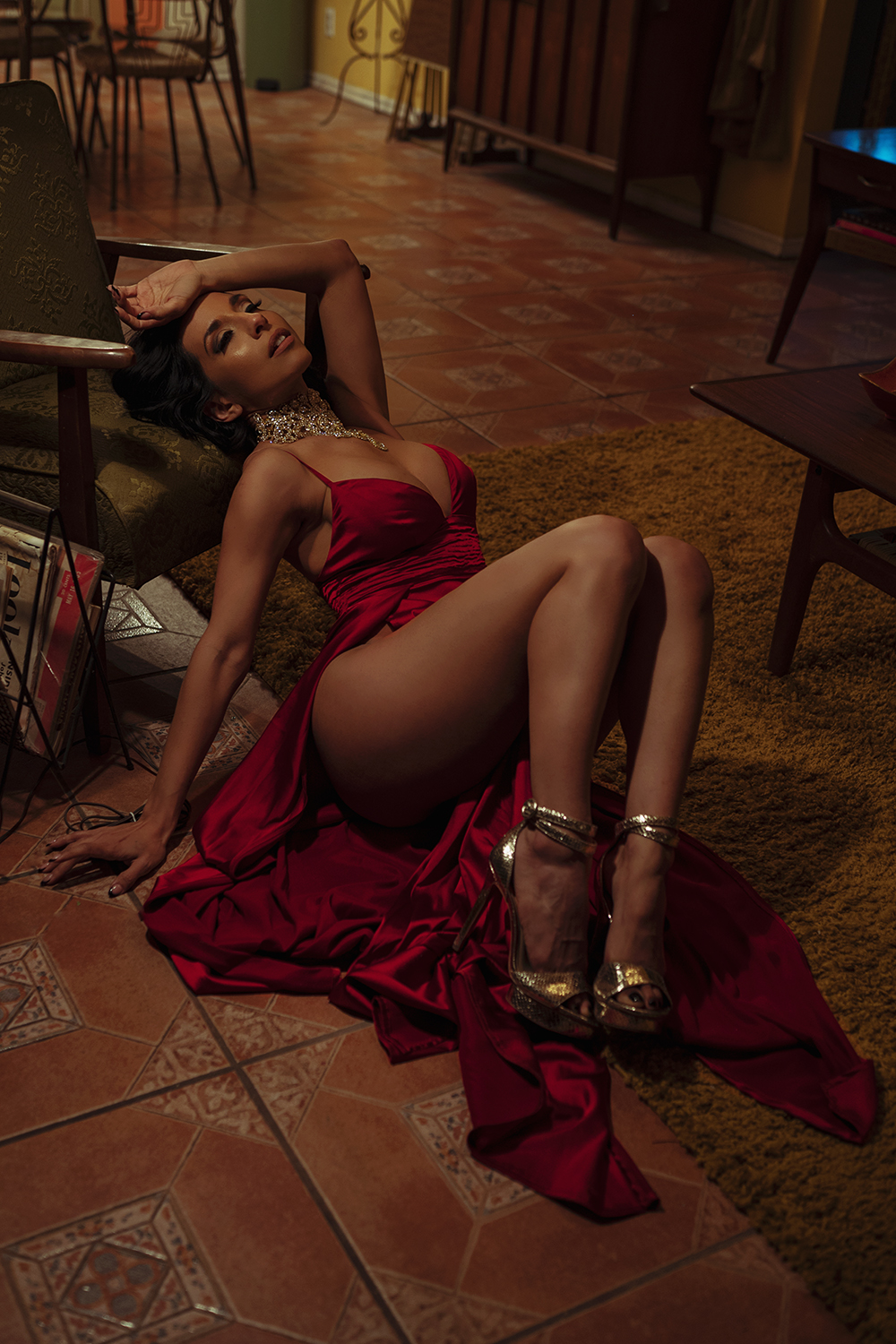 This shoot was a dedication to art as a discipline. It would have been very easy to pass on. I was exhausted. My hotel check out was at 11:00a.m. and although I tried to hang at Madhouse Coffee until my flight left, I caved and booked another room at the same hotel for less than 12 hours, just so I had a place to rest and quiet my mind. Once I was there, it would have been very easy to justify just staying in the room but I still put in the effort to make this happen. Those moments of fleeting laziness are a struggle to overcome, but certainly no regrets now that I have the images in front of me.