Good evening, friends! Friendly reminder, I almost always start my nightly blogs with a summary of whatever shit I did that day, so if that isn't your thing, feel free to jump right ahead of this paragraph to the photography. For those of you that've stayed, I did have a productive day after a tenuous return from LA and Vegas. Today, I was able to hang out at @caffetto, see @mothshopping and @tarotbyfergus, visit with @guthrie after school, work on these photos for tonight, and clean my office! Things got crazy in here during the Dark Pinup Act Two production and I finally got it back in to podcasting condition. Full on Jordan Peterson, cleaning my room for mental health.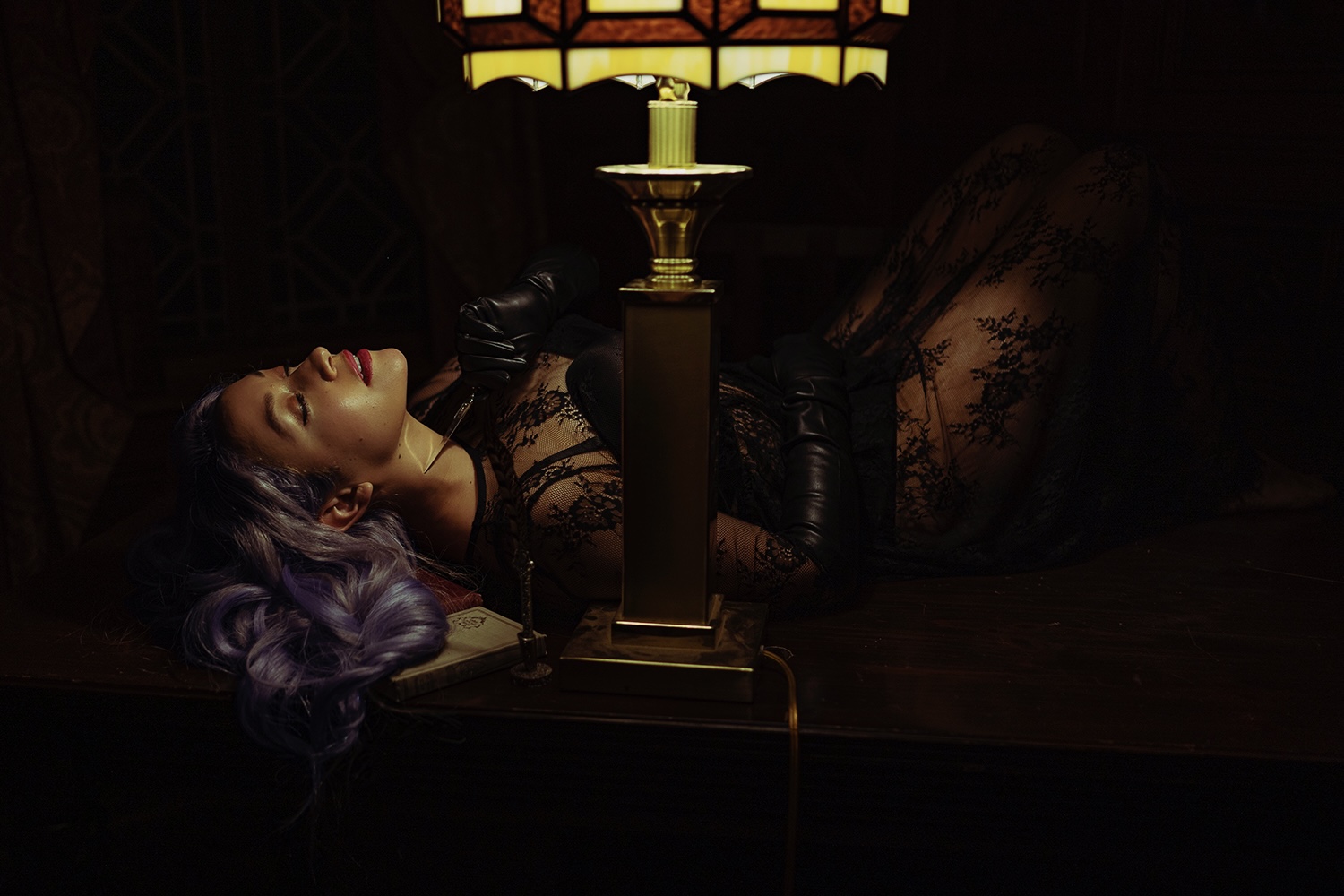 Tonight, I dug in to some of the shoots from Los Angeles. One of the shoots I had early upon arriving was with my friend, fellow writer and all around beautiful, creative soul, Natalie Sierra. We became friends years ago via Instagram and in 2018, made time in a packed schedule to get a coffee. Ever since then, we talked about shooting and know that this may be my last trip to the west coast for a while, decided to put something on the calendar. She met me at the esteemed Gable estate where many of my dark pinup shoots take place, then began shooting while catching up over the theater of the absurd that has been the last two years.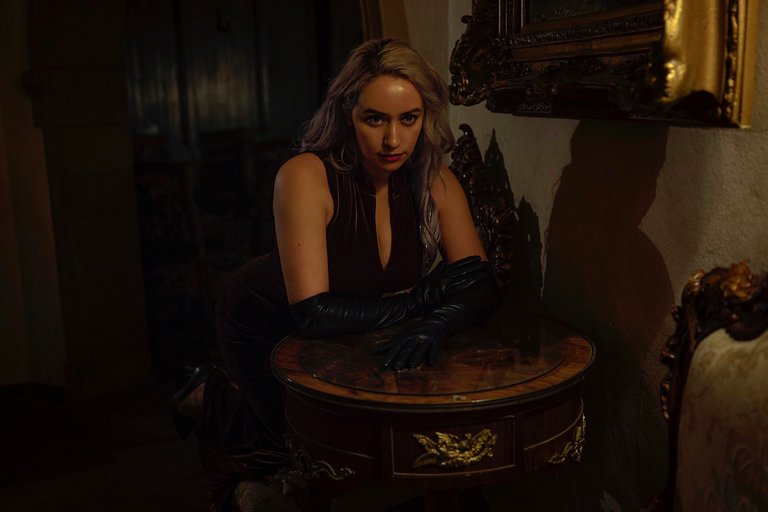 Natalie is deeply creative woman. She's a prolific writers and published author. Her most recent work is Charlie, Forever and Ever. That creativity was evident during the first moments of shooting. Her presence in front of the camera was immediate drama, which is a pleasure as the photographer. She was engaging, seductive and captivating, but still snuck in witty humor. While asking her to hide slightly behind a curtain, she replied that we were in the middle of a fabric softener ad. I genuinely laughed out loud. We moved from the study to entry, then wrapped in one of the guest bedrooms.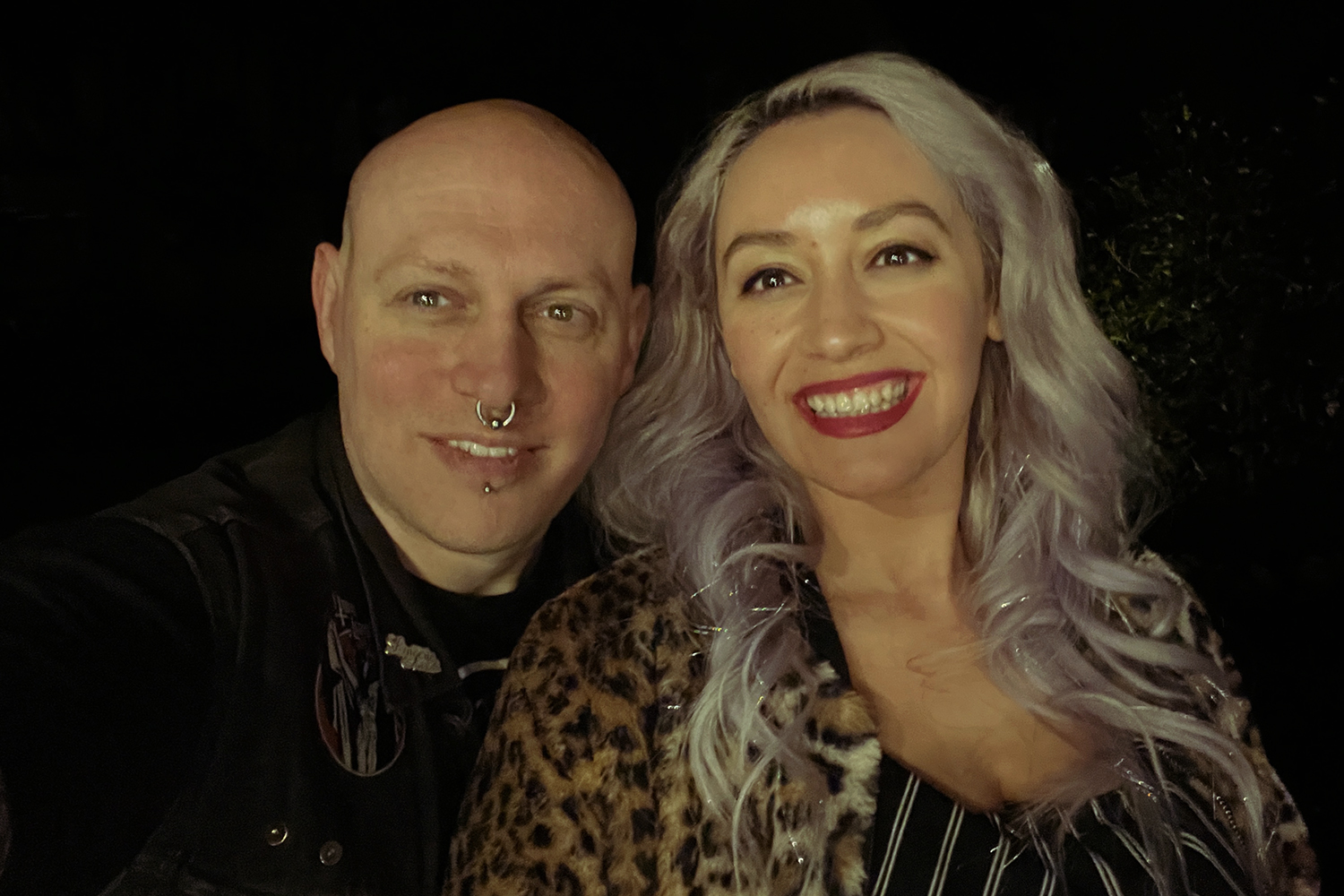 There are more photos of Natalie Sierra to come, but I encourage everyone to find her on the Kindle store.
https://smile.amazon.com/Natalie-Sierra/e/B00WZJA798/ref=dp_byline_cont_pop_book_1
Her newest, Charlie, Forever and Ever is available through her publisher, Flowersong Press.
https://www.flowersongpress.com/books-1/p/charlieforeverandever
Tomorrow, I have a jam packed day […which is why the studio/office needed an overhaul]. Attorney meeting for Mirrorpool and a @facingsofficial podcast to talk about Act Two, crafting and set rewards! Thanks for reading! I always appreciate all the comments and support here on Hive. Have a great night!