I'm at the McCarran airport in Las Vegas. I wrapped my final shoot around 10:00p.m. at my friend Ralph's Speakeasy in Paradise, NV. From there, I made my way to the car rental return and here I am, sitting in my gate, trying to bang out a Hive post before departing. This is the first […and likely only time] in my life I've flown first class. Not because I'm a Bitcoin millionaire or anything. I always book comfort plug because I was told by a flight attendant once, the closer you sit to the front, the smoother than flight. On this particular fight, comfort plus was fully booked, but there was one first class seat available for a $70 upgrade. Here's to new experiences!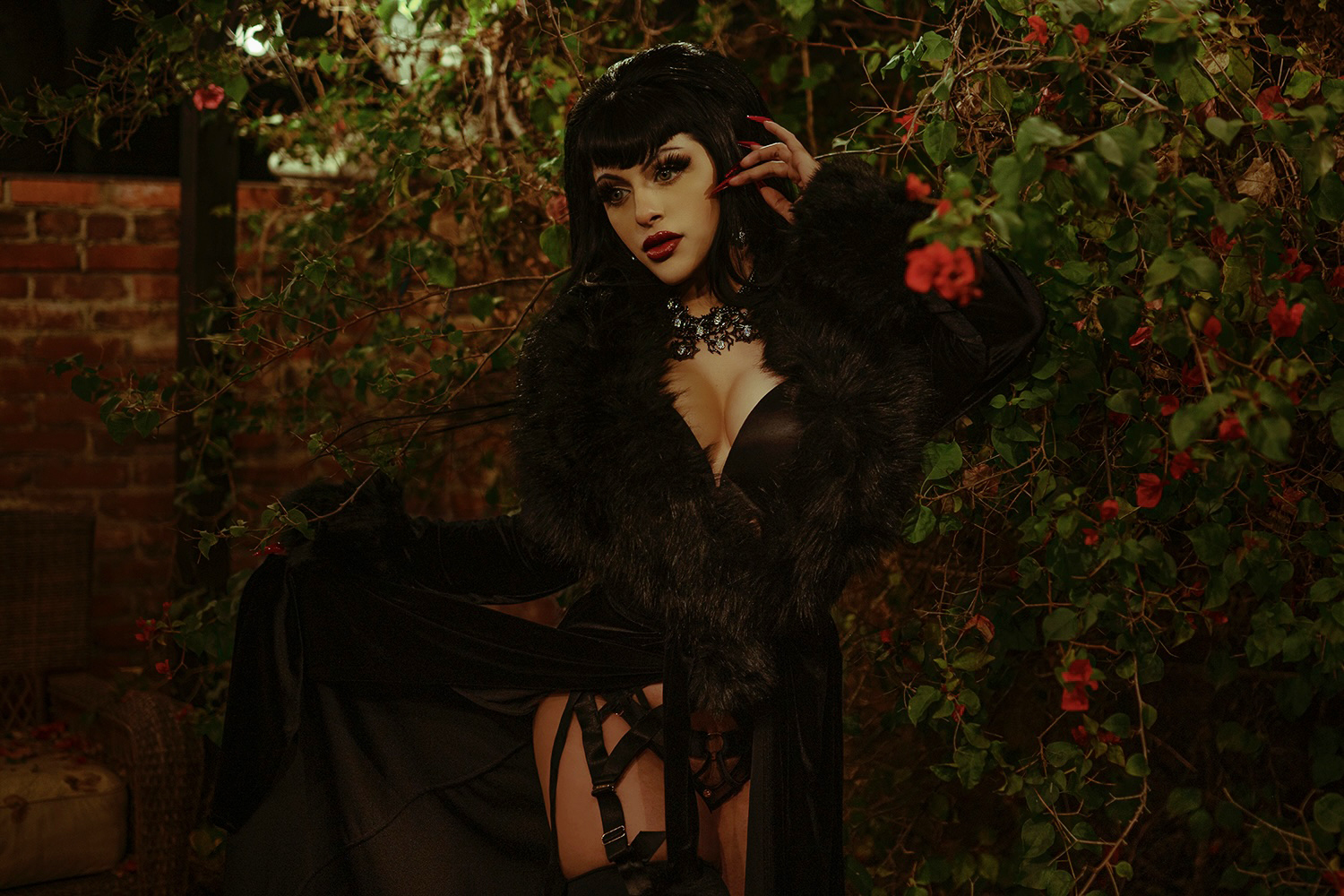 Tonight's photography, I'll be sharing some new work with Manku Geal. Manku was my first shoot on this trip and it's hard for me to believe this was already 10 days ago. We met in 2018 at Monsterpalooza in Pasadena, CA. We'd been Instagram friends for years prior, but when we did finally connect in person, there was an immediately chemistry between us. We're both Leo's and in my experience, Leo's do tend to have a creative energy and quick friendship. We hung out, talked and decided in that moment that one day, we would need to shoot together. Obviously, this was delayed.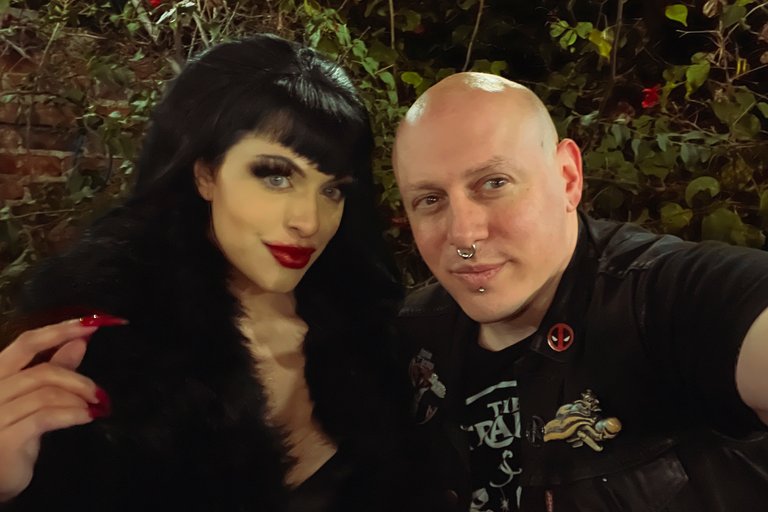 2022 was finally our year, so delayed gratification, but certainly worth the wait. I was able to secure the Gables estate for this shoot. Most of my shoots have some kind of theme or vibe, and Manku was straight up Domme. Caged strapped leather, high heels and cigarettes. We shot in the study, made our way throughout the home, then ended outside in the rose garden. I'm a proponent of strong showings in the New Year, and after 2020 and 2021, this was a bit of an early victory. In addition to these outstanding first photos, it was the chance to see friends and reconnect after years of isolation.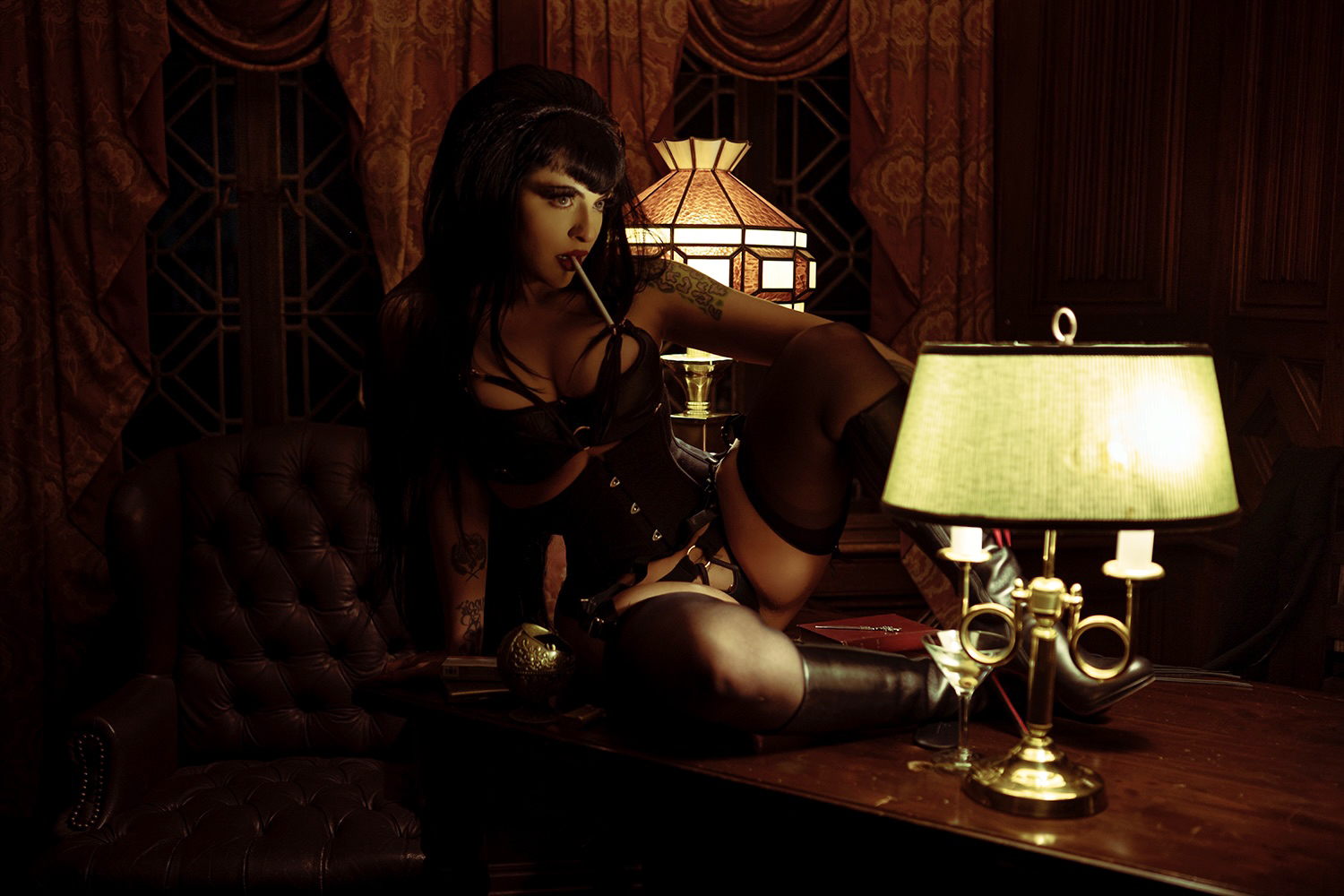 I'll have more from this shoot with Manku, and more in general. I think I did 16 shoots in 10 days, all across Los Angeles and Las Vegas. A dizzying pace, which I hoped I'd be able to avoid. There wasn't much downtime, but having this much new work means I'll have a ton of new content for Hive. My sacrifice is Hive's benefit, but that's why I love this platform so damned much. It gives me something in return, and thus, I make Hive the priority. I share all my new photography here long before Instagram, or even Patreon. Have a great night and I'll see you all when I'm back on the frozen Minnesota soil.