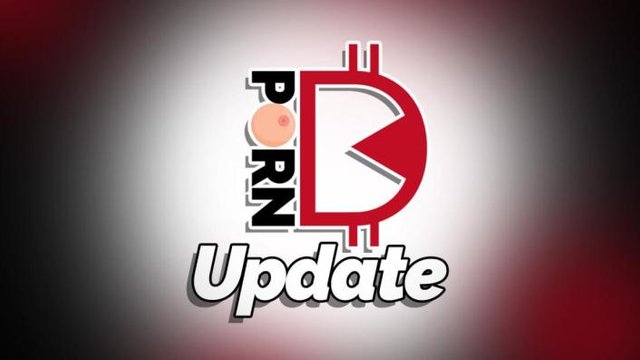 ---
We don't feel we've given our full explanation (Vision/Mission) of what we are and plan on doing since we launched . We've given the technical definition of what Dporn is:
The purpose of Dporn is to be the first adult platform powered by the Steem blockchain to reward you for watching and creating adult content. As a content producer, you will be able to leverage the ability to receive payments without a middleman and zero fees.
By leveraging our own native PORN token and bringing in the services of the Steem Engine team provides, we believe we can make this very lucrative for both viewer and producer of adult content on the Steem blockchain.
Sexuality and the expression of sexuality has been with us for us since the dawn of mankind. To help preserve this principle of expression, since coming under attack , we feel the Steem blockchain can help facilitate a safe sex positive experience for both causal adult creator to the most advance adult creator. We are starting out with simple pictures and opening up to full-blown video clips with syndicated videos and eventually live webcam streaming.
The vision of Dporn is to figure out every angle to allow someone to earn by creating adult content and earn without interference from the free will to share your body with others in a fun environment. We will look into BAT brave browser for example - which will pay you in BAT tokens for just browsing Dporn. There are many ways where we can provide the necessary value for you to earn a living off of Dporn as a creator.
This is Dporn's goal. To allow creators to find a home to express their sexuality helping bring financial freedom and empowerment. We hope you can join us on this journey.
---
A Unique Value Proposition Being a PORN Token Holder:
---
Some might as a viewer of Dporn, "What is it for me?". We know the payment structure is skewed in favor of the content creator, but we'd like to point out some value add that is not typically seen as a support/token holder of Dporn.
We know there is mindset that Porn should be free. We think we provide a painless way to support good content without a huge cost.
Not having to mess with buying credits with credit cards. Use your upvote to support the content and earn back some Porn tokens. It is a truly seamless win-win situation.

The ability to support content creators through a simple upvote. Most content creators into problems transferring funds to banks in the fiat world. By upvoting, you are helping provide a payment structure that works and is completely free of transactions fees.

We want to be the first dapp to break outside the "steem bubble" and get this chain in front of many people which hasn't been done for any adult crypto related project. You have a chance to be an early adopter if you hold Porn tokens.

Real interaction with the content creators. You'll find yourself engaging with the content creators themselves in a fun atmosphere on our platform.
These are one of many points we'll be breaking down in future posts as there are to many to cover!
---
Where do we go from here?
---
We will always be Steem blockchain-based (meaning we'll never leave Steem) project. We are forged from the depths of this great community. We've heard rumors of a VIT come back more here about them and we welcome it. The more interest in this space the more dollars find their way in into the Eco-system as a whole.
---

---
Reminder To All Content Creators:
---
We are close to opening up our content creators portal website which will explain things why you should stake your Porn tokens, how do you cash out your Porn tokens, for example, we are looking to provide a way via Venmo.
Each of you will receive a password to gain access to it once it is up and running.
We want to remind all content creators your Verification badge is earned throughout the year. We noticed people who are still not sharing nudes and are verified, content creators. Badges can be pulled! We aren't a modeling website or lingerie website, we are a website that celebrates nudity. We do hope to accommodate those posts with a new tag in the near future and even went as far as talking with someone about creating another tribe just for it. Also, ALL verification posts going forward will need to have nudity in them.
Secondly, after seeing some users had accidentally messed up the verification process, we realized we had to re-do how we do verification. We added the Verify tab to the website:
---

---
We are going to add video verification very soon and even do a community poll if the community feels they are real or not once a week.
Finally, keep all pictures out of the comment section and reserve for your future posts on the platform. Let's be respectful to the content creators who post and not detract from the content they post.Continued abuse of it will get your account "muted".Oh, and do don't forget NSFW tags! Thank you.
---

---
Tube.Dporn.co In The Works/ Ads:
---
We are busy starting the process of putting together the Dporn tube site. We suspect we can pull this off in the next week or two. The Hardfork + the extra stoppage time of the website slowed down our launch date for it.
The SE team introduced Advertising here. We do plan on serving to advertise on the Dporn tribe. If the community opposes it we'll listen to why. It seems like another "sink" we could use. We have a few sinks in mind going forward.
---
The Dporn Community is Growing:
---
We had our first successful Wet T-shirt contest done by @kinkytales which brought out all the wet titties! it was a great time and thanks for putting it on. Congrads to the winners. The end game is to make Dporn aims to be the #1 Tribe.
We also have over 400 + in the Dporn discord stop on by when you can. We are avg. about 1,000 + unique visitors a month on the Tribe. We've been opened 1 month so we hopefully will continue to grow this # as we expand outside Steem.
In that spirit, we also just partnered up with BARE more about them:
BARE coin is created for using on our BARE platform which is a service for adult content. It's not trying to replace our favorite porn sites, believe us. It is created for consumers to get exactly what they want by sharing a request for it that can be payed collectively or individually with BARE COIN.
Eventually, we'd like to add PORN tokens as an option of payment and vice-versa with BARE tokens. We are working out some further partnerships and more on this soon. If you want to work with Dporn please reach out to us below. Thanks.
---
You can reach us in many spots below:
Website: https://www.dporn.co
To Join Dporn: https://www.dpornstudios.com/sign-up
Discord: https://discord.gg/yxT3uVE
Twitter: https://twitter.com/dpornco
To Buy Dporn: https://steem-engine.com/?p=market&t=PORN